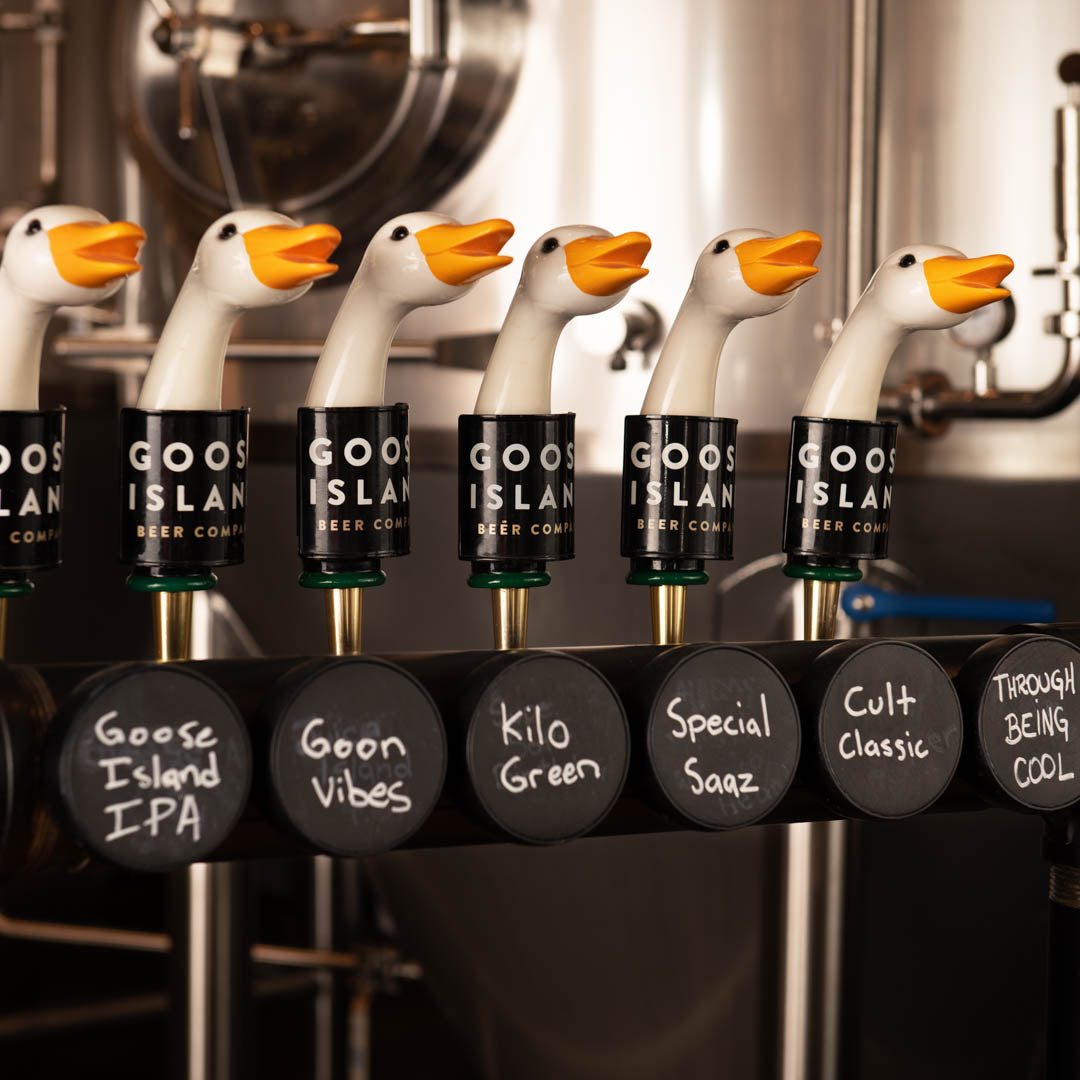 MEET THE BREWMASTER
BEHIND THE SCENES
For Dan, his journey to becoming Goose Island's Head Brewer started in 2007 when he got a job at The Beer Store and developed a taste for unique beer. The beer that changed everything? Hacker-Pschorr Hefeweizen. Once that lightbulb moment happened, it was game over and the obsession only grew from there.
After a handful of stints as the Head Brewer at Mill Streets across the country and a few months at Big Rock Brewery before a pandemic layoff, Dan landed at Goose Island where he started as an Assistant Brewer before he began running the show as our Head Goose In Charge. 
Delivery
Live in the GTA?
Then why not get it delivered?
Try our next-day home beer delivery from our Goose Island Brewhouse.
Bottle Shop
Bring the Brewhouse home
Visit our state-of-the-art brewery and pick up Goose Island favourites alongside innovative beers unique to the city we love.