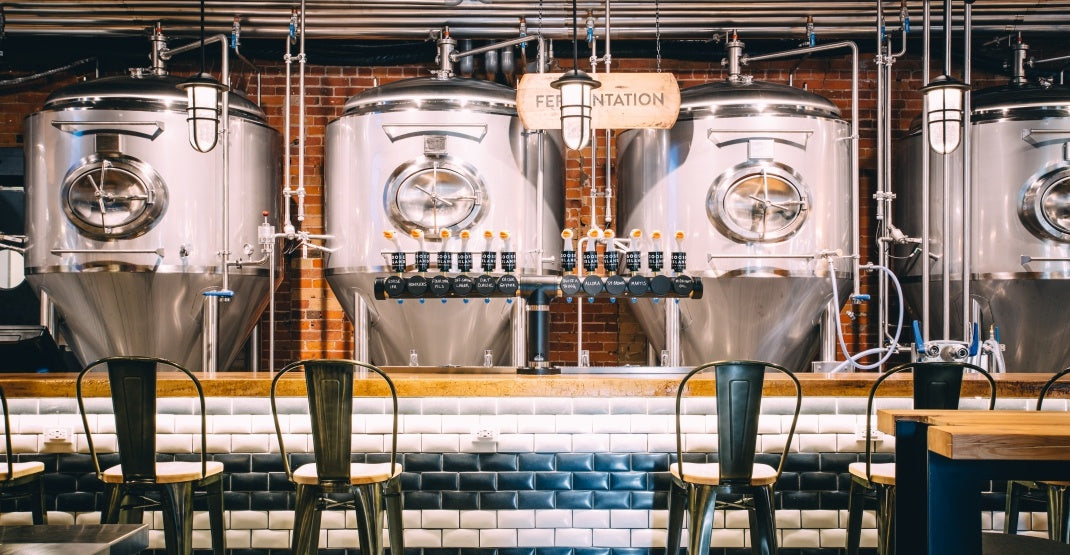 Our Story
Goose Island's roots start in 1988 in the heart of Chicago, where our founder (and fellow beer lover) John Hall brought craft beer to the city. There, John Hall focused on brewing a stellar beer.

In 2017, Goose Island migrated up north to Toronto. Today, we continue to brew all kinds of beer with our hazy IPAs, decadent stouts, and crisp lagers.

Over the years, Goose Island has pioneered the craft beer revolution by fueling the curiousity of beer enthusiasts everywhere.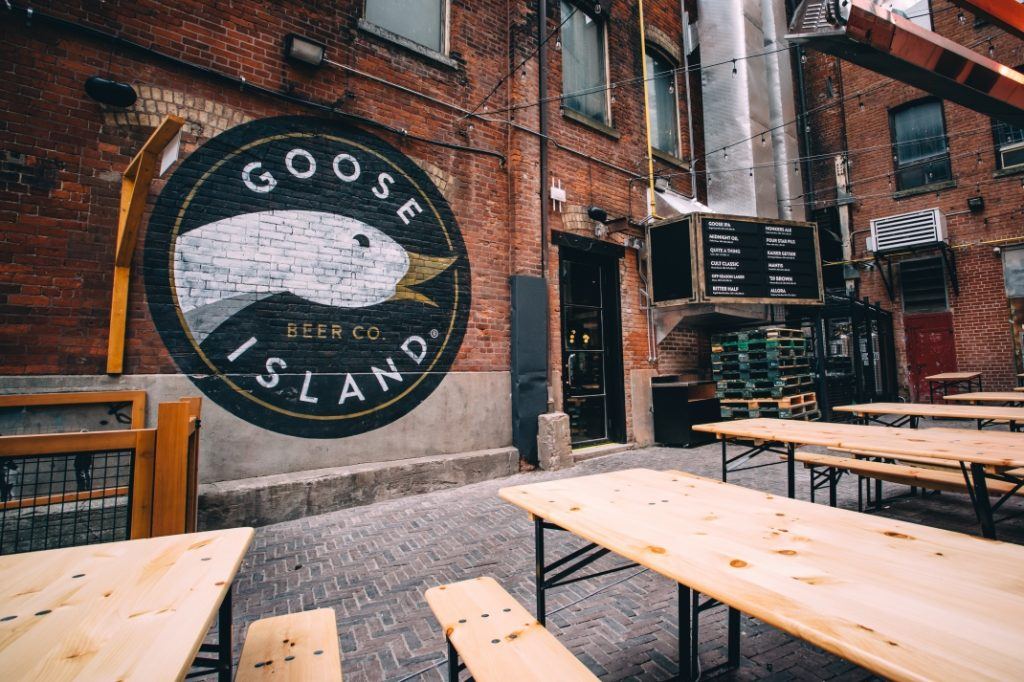 Our Brewpub
Located steps away from Scotiabank Arena, St. Lawrence Market, and picuresque Harbourfront; the Goose Island Toronto Brewpub is centrally located in the heart of downtown Toronto.
Enjoy a pint on or sunny, dog-friendly patio; where we grow local Ontario hops used in our very own brews.
To top it off, you can even catch a glimpse of one of Toronto's true hidden gems; an original Banksy on our brewpub wall!